Air Sciences Inc. specializes in air pollution compliance, air quality consulting and environmental consulting. For the past 40+ years, we have worked with industry and government. Industry sectors have included minerals extraction and refining, power production, natural gas processing, chemical manufacturing, painting processes, and pesticide formulation. Government work has included fire emissions modeling and fire effects model development and application for federal land managers, and studies of dust movement and modeling for EPA.
Our experience includes working in all aspects of de-centralized air quality planning, including emission inventory development for communities, Tribes, states, and Regional Planning Organizations. Our projects are located throughout the United States. We also have international experience in Latin America, Europe, and Southeast Asia.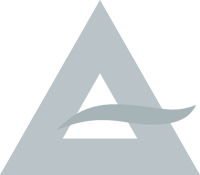 Air Sciences Inc. was founded in the Denver-metro area in 1980 with the purpose of providing superior air pollution consulting services. In its first 10 years Air Sciences attained this goal and presently enjoys a unique reputation as a firm that provides high quality service to both industry and government.
Our Mission
With offices in Golden, Colorado (14 miles west of downtown Denver) and Portland, Oregon, we maintain excellent access to business activity and government agencies throughout the west. We've worked hard to keep our "back office" small and efficient, and every employee is equipped to contribute to project work for clients.
Project managers discuss work with potential clients directly, so useful, practical information about solving problems starts with your first phone call or email. With advanced technological resources, Air Sciences still provides personal attention to our clients.
Our future is focused on emerging disciplines in the air quality arena driven by new air quality standards and regional haze regulations. Air Sciences Inc. remains an employee-owned firm.
Dedicated to Excellence
Our staff has extensive experience in helping clients resolve air quality issues with federal, state, tribal, local, and international agencies. Several of our experts began their careers at an air quality agency. The answers to today's air quality challenges are found using the technical horsepower and regulatory know-how of our professional staff, and we continue to invest in the professional development and education of our employees.
SAFETY IS OUR FIRST PRIORITY
Air Sciences is committed to protecting the health and safety of our employees, subcontractors, and visitors, and minimizing the impact of our operations on the environment, through proper planning and execution of our work. Our goal is preventing harm in our offices and at our project sites by:
Meeting or exceeding legislative, regulatory and client requirements.
Communicating and enforcing the requirements of our Injury and Illness Prevention Program (I2P2) with our employees, contractors, and visitors through our managers and supervisors.
Ensuring all employees, subcontractors, and visitors understand and carry out their responsibilities, including hazard identification, risk assessment, incident reporting, and investigation.
Continually improving our Health Safety and Environmental Management system in collaboration with employees through training, measurement of our performance, sharing of lessons learned, and annual reviews of the effectiveness of our I2P2.
Air Resources & Links
Here are a few links to websites that we at Air Sciences find particularly useful, interesting, or just plain fun. State and federal agencies have done a lot to improve access to rules, regulations, policies, mandatory forms, and employee directories.